Achievements
---
Politeknik Ungku Omar
Click to review: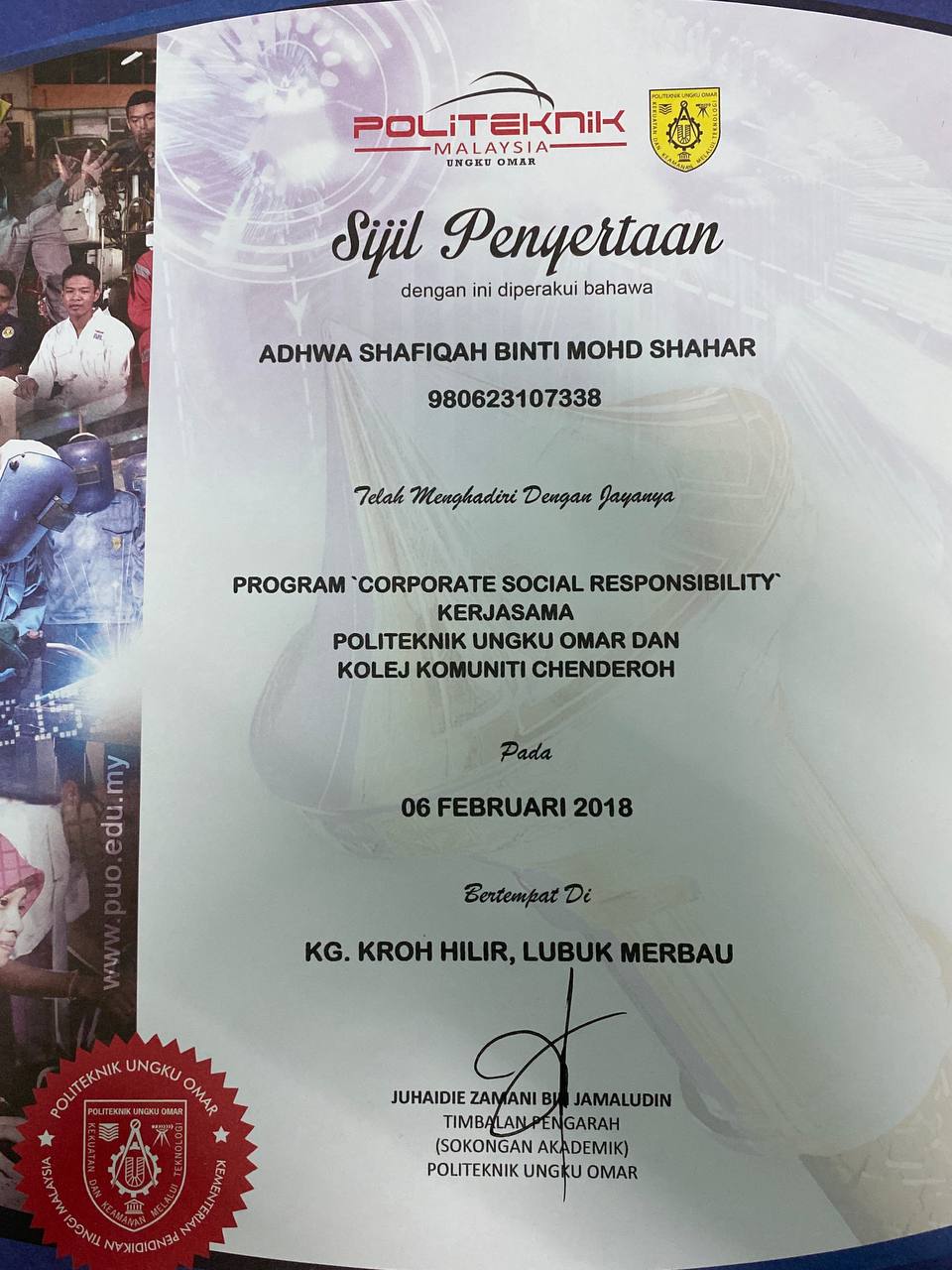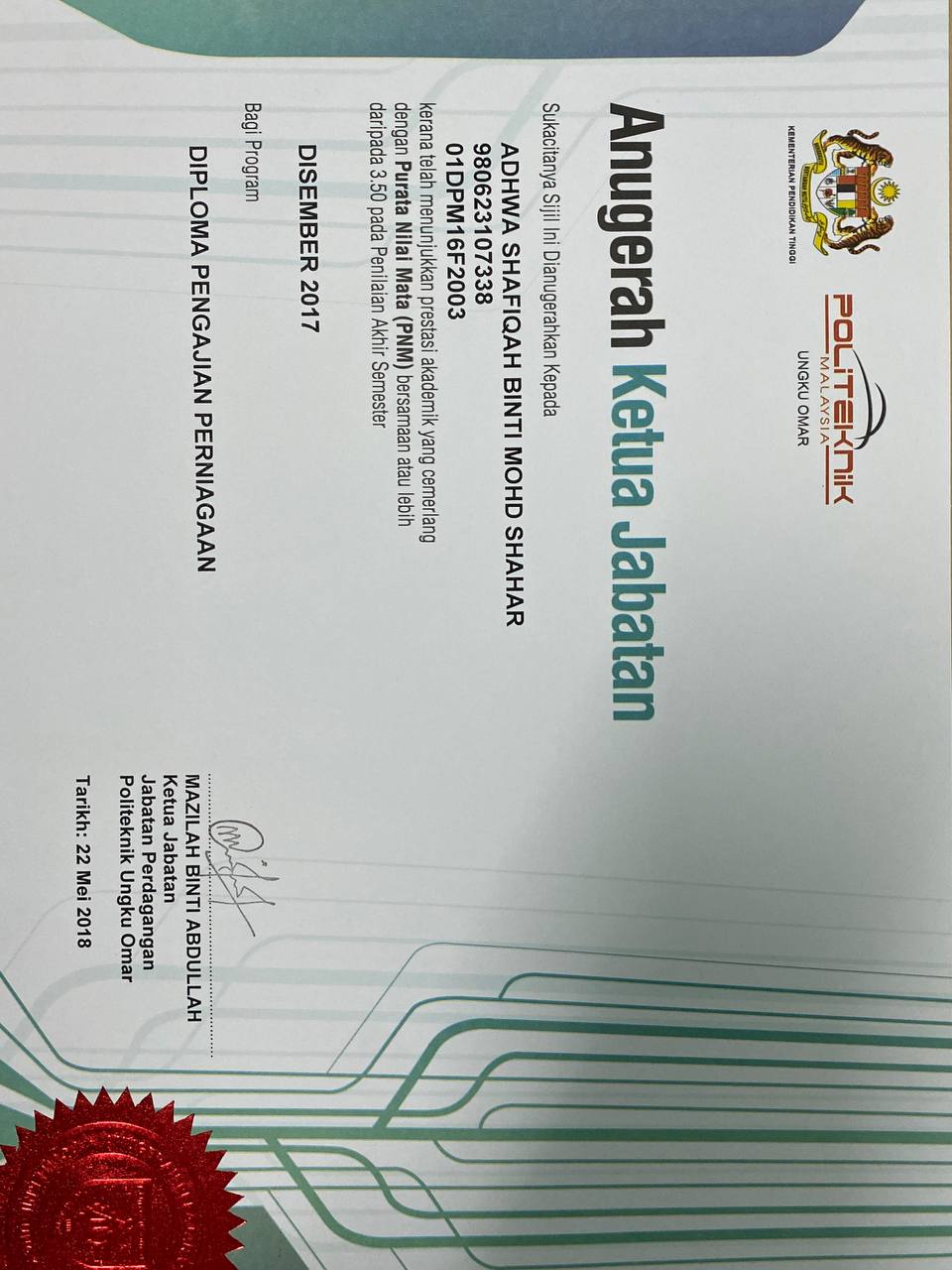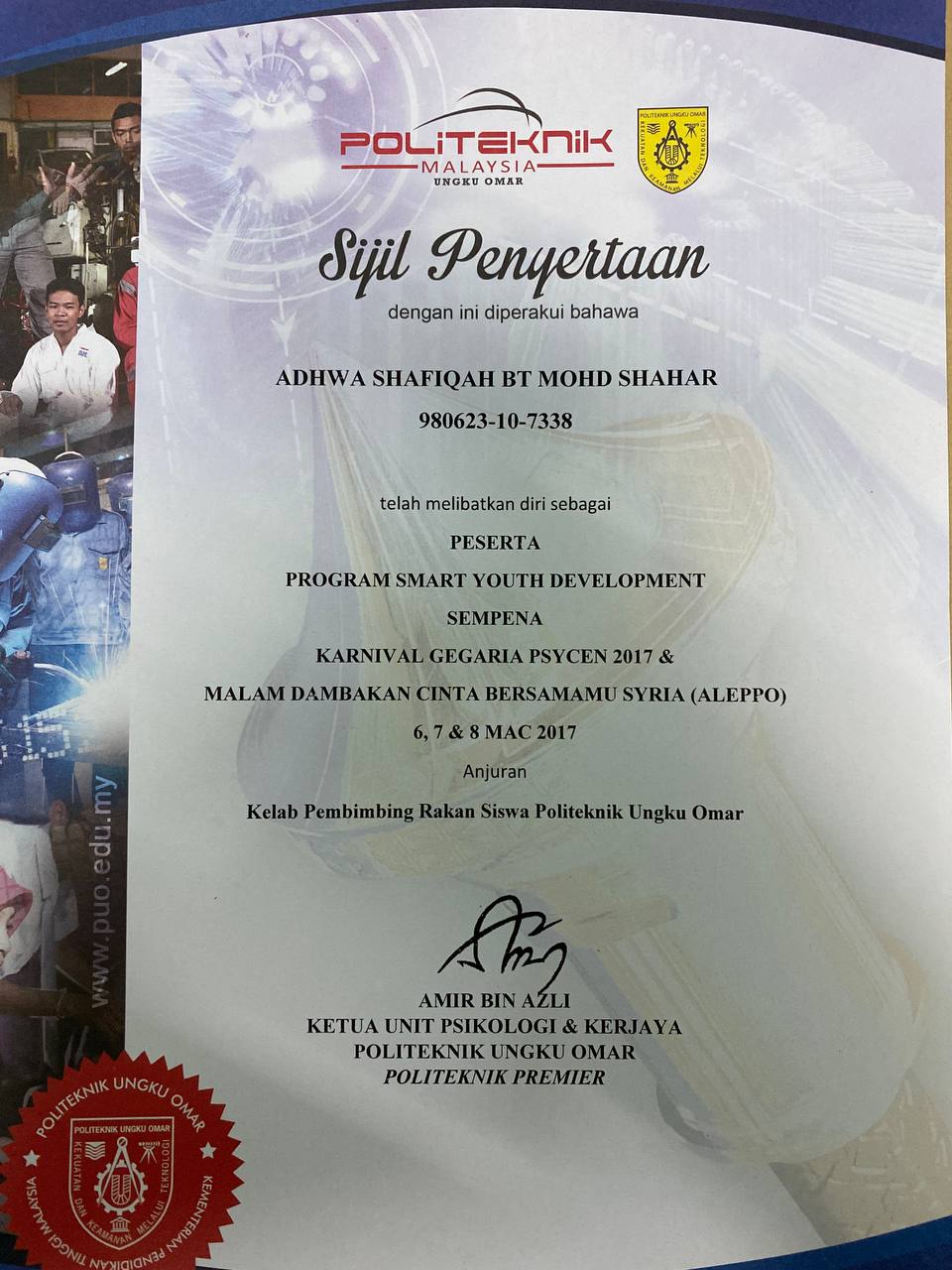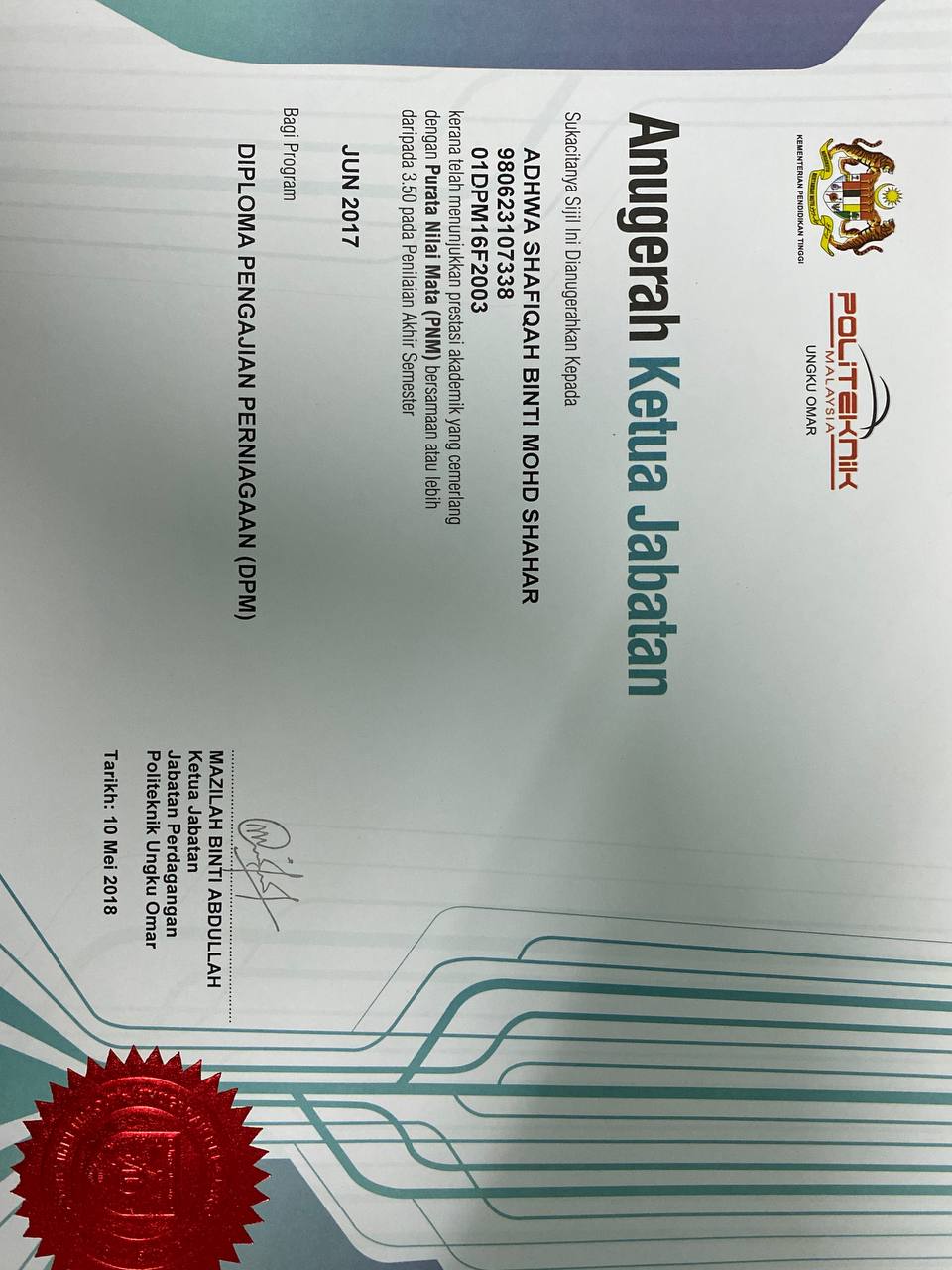 Recipient of The Head of Department Award Semester 2 & 3 .
Participant of Smart Youth Development Programme at Ungku Omar Polytechic
Participant of Corporate Sosial Responsibility Programme at Kampung Kroh Hilir, Lubuk Merbau.
---
Sekolah Menengah Kebangsaan Subang Utama
Click to review: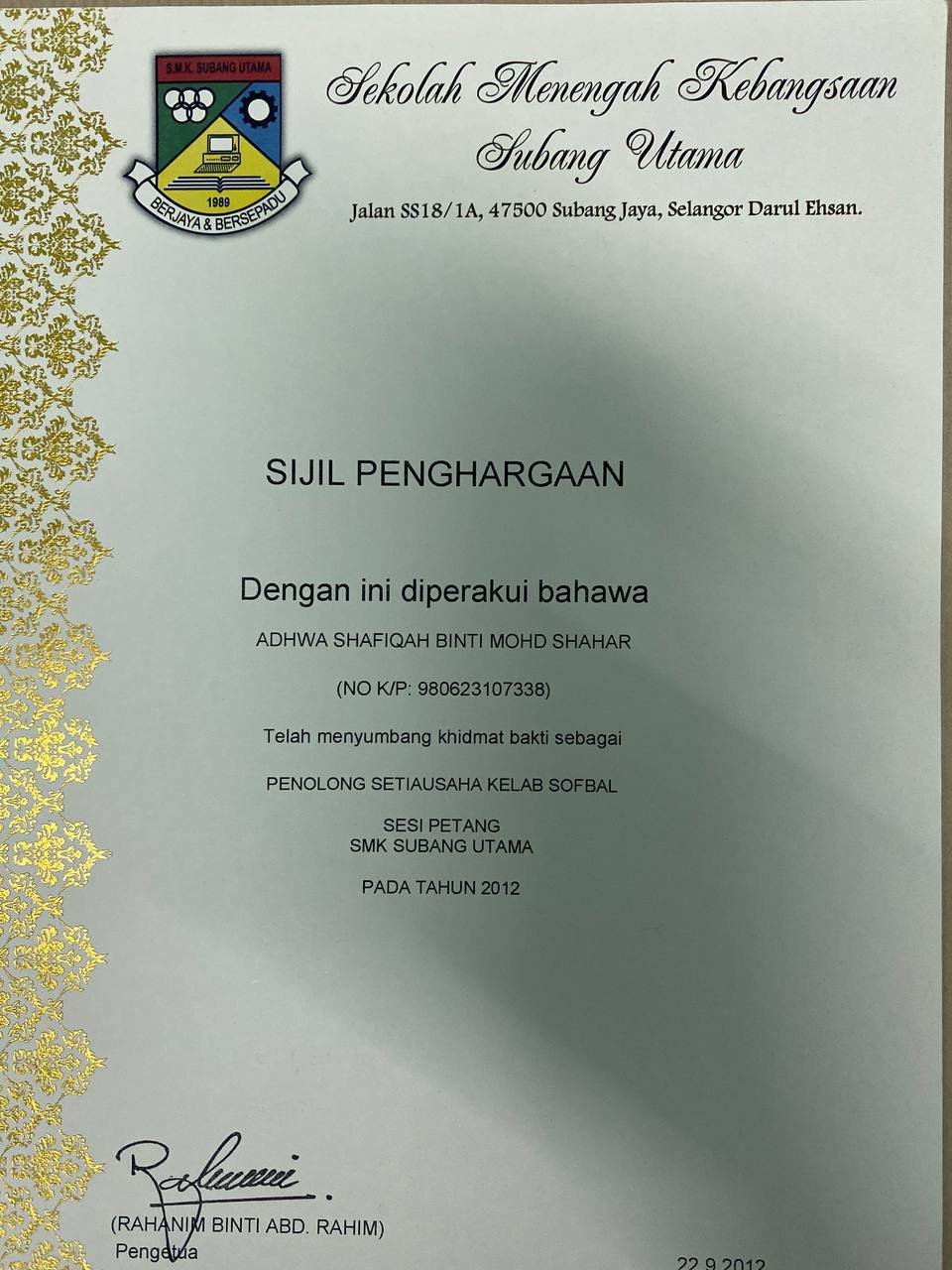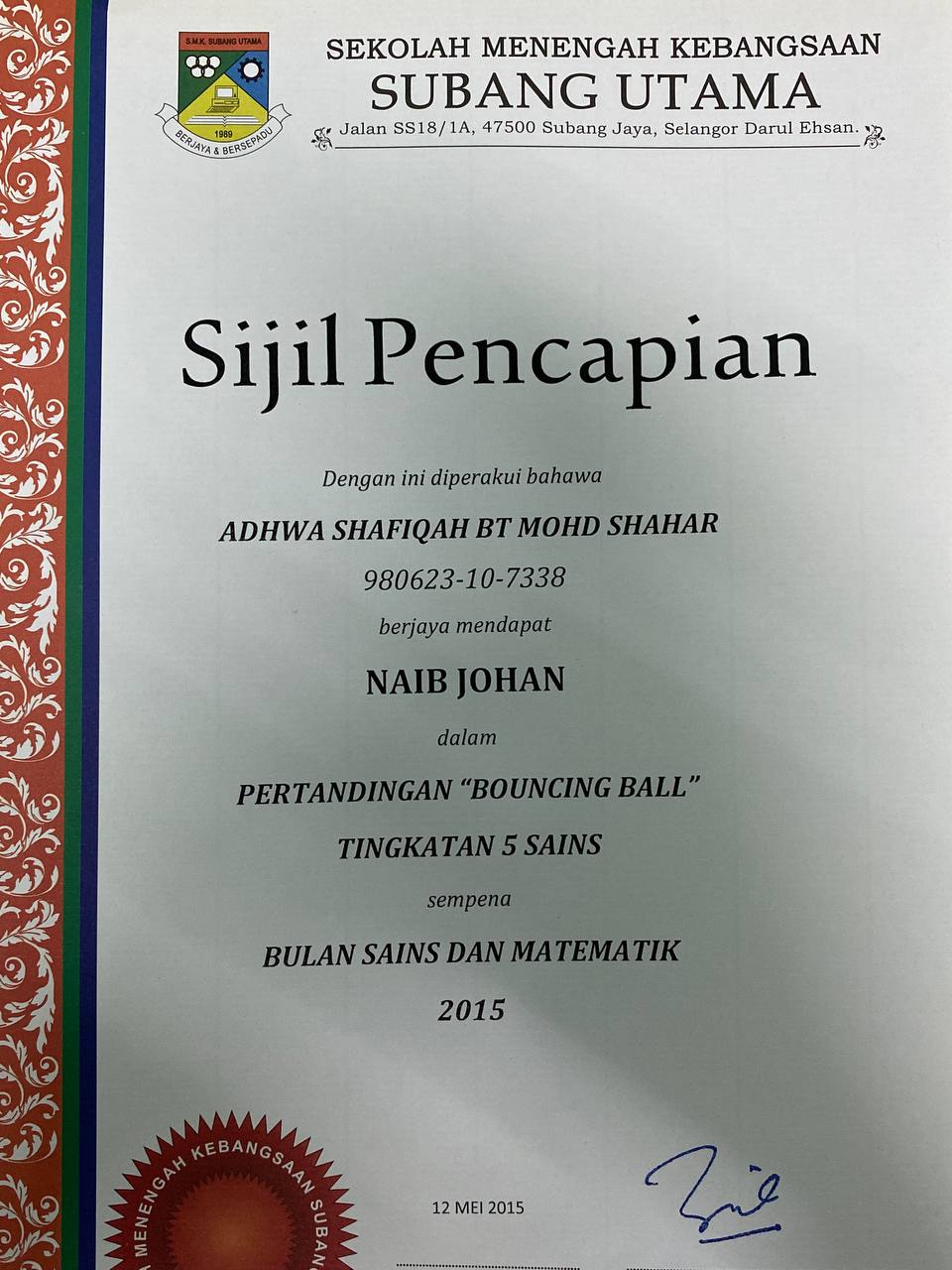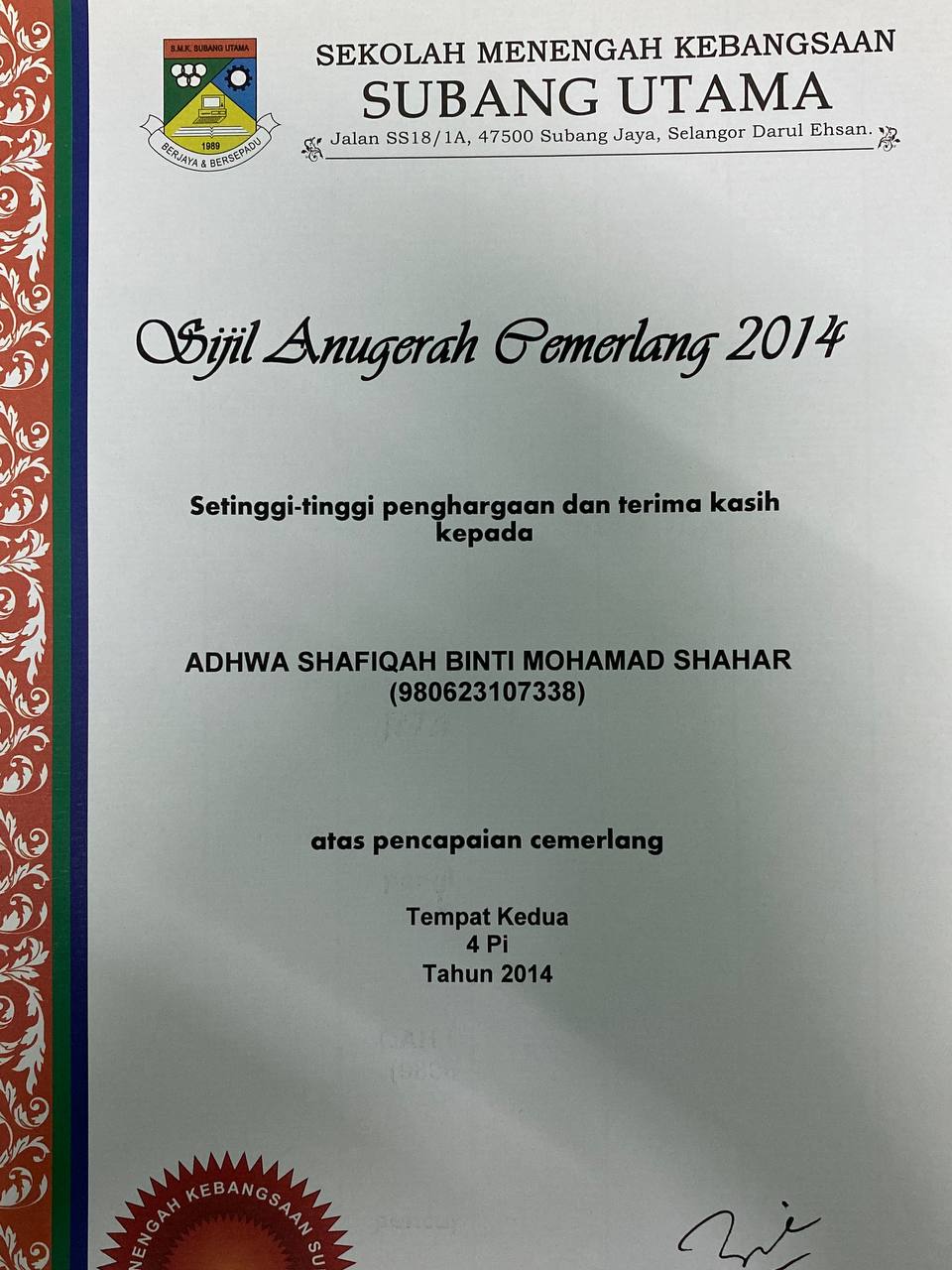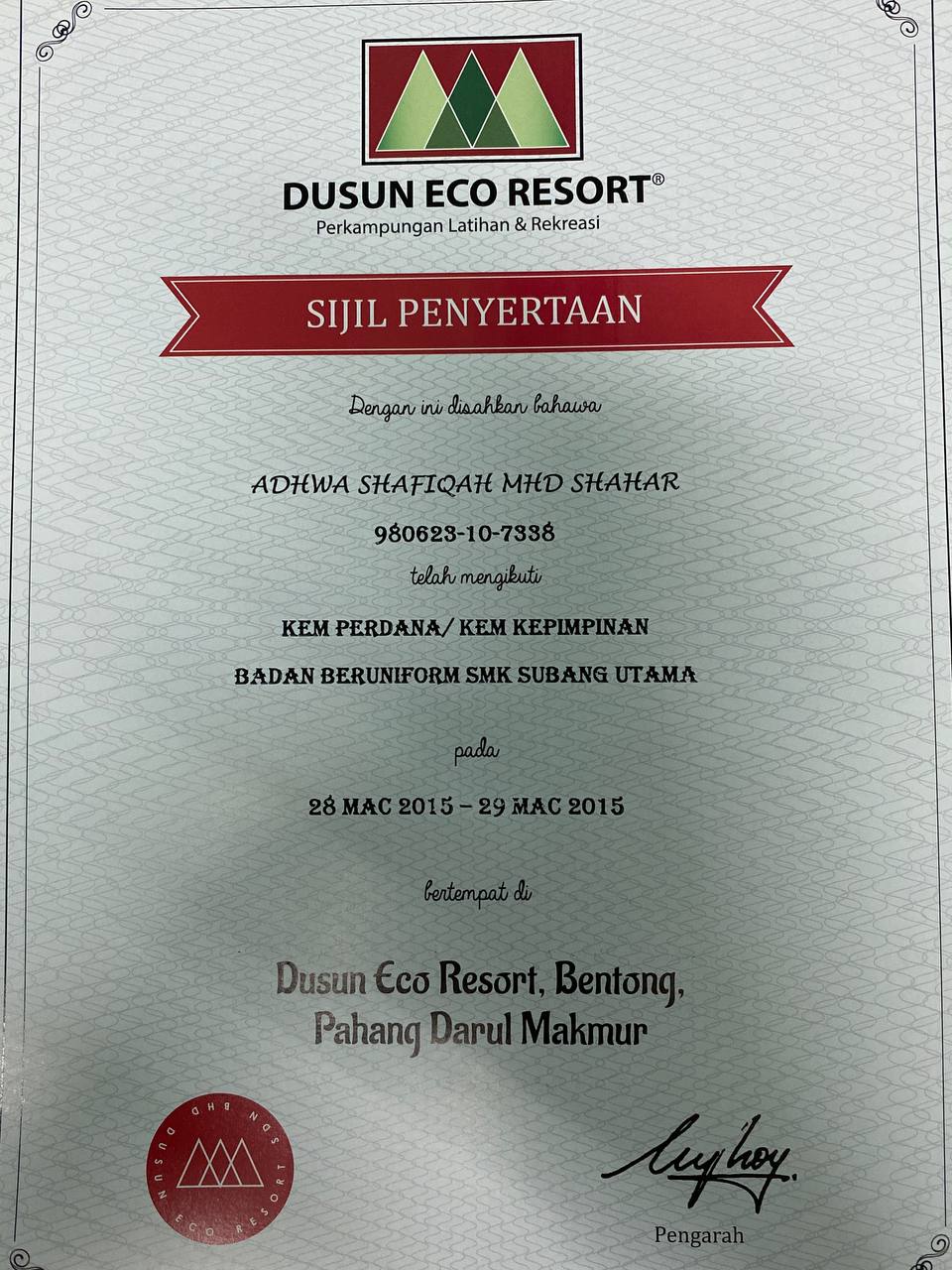 Participant of "Kem Kepimpinan" at Dusun Eco Resort.
Recipient of Anugerah Cemerlang Award
Recipient of Competition in Bouncing Ball for in Months of Science and Mathematics
Award being an assistant secretary for Softball club.
Follow Me On:
Language
Bahasa Melayu: 100% completed
English: 80% completed
Computer Skills
Mircosoft Word: 100% completed
Mircosoft PowerPoint: 100% completed
Mircosoft Excel: 80% completed